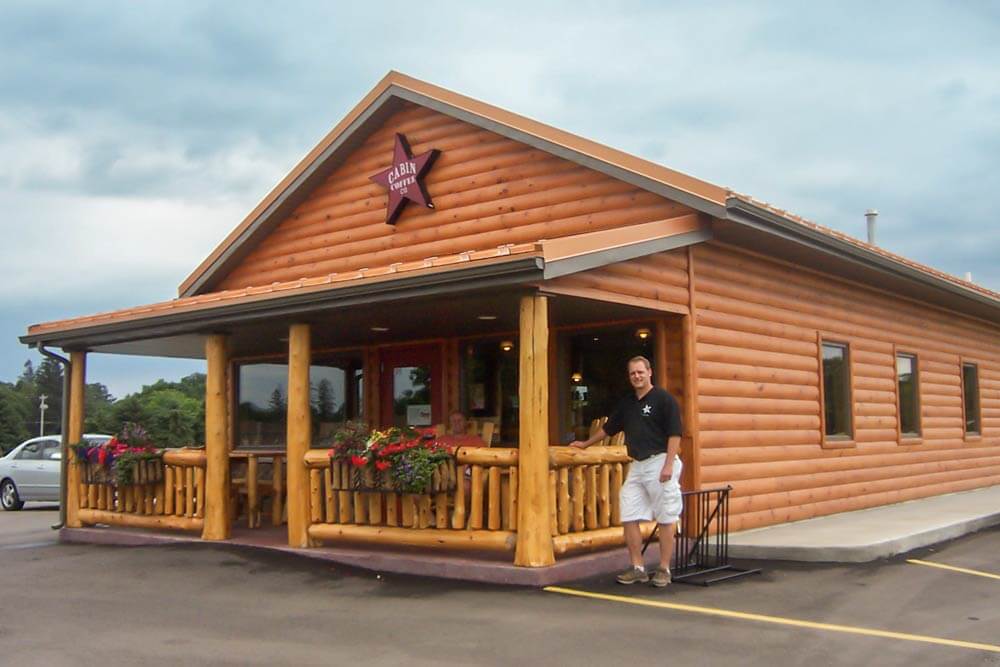 Address
466 West 6th Street (Highway 14)
St. Charles, MN 55972
Phone: 507-932-8222
Fax: 507-932-8223
Email: stcharles@cabincoffee.net
Store Hours
Monday - Friday: 5:30 am—5:00 pm
Seasonal Weekend Hours
Saturday: 6:00 am—5:00 pm
Sunday: 7:00 am—5:00 pm
Drive-Thru Available!

Our Story
Mike Ruhberg, Lesa's brother was interested in a career change and starting some kind of business in St. Charles. After reading an article in the Agri News about Brad and Angie (Cabin Coffee) looking to franchise their business he asked Lesa if she would be interested in checking it out. So one Friday afternoon Mike, his wife Brenda, Lesa, and her husband Brent took a trip to Clear Lake, Iowa to meet Brad and Angie, the rest was history! They felt very comfortable with them right away and they began researching locations. One year later on November 23, 2007 they opened and in October of 2012 Janet Campbell joined the team as an owner.
Janet Campbell was a Cabin Coffee customer from day they opened in November of 2007. She absolutely fell in love with the whole place and the enthusiasm the team had for the work. Janet was making a career change and was approached by her good friend, Lesa, about joining as a co-owner. Within a few short weeks the deal was sealed and Janet became a part of the team and the entire family that is Cabin Coffee as a company!

Get Directions
Find Us On Facebook